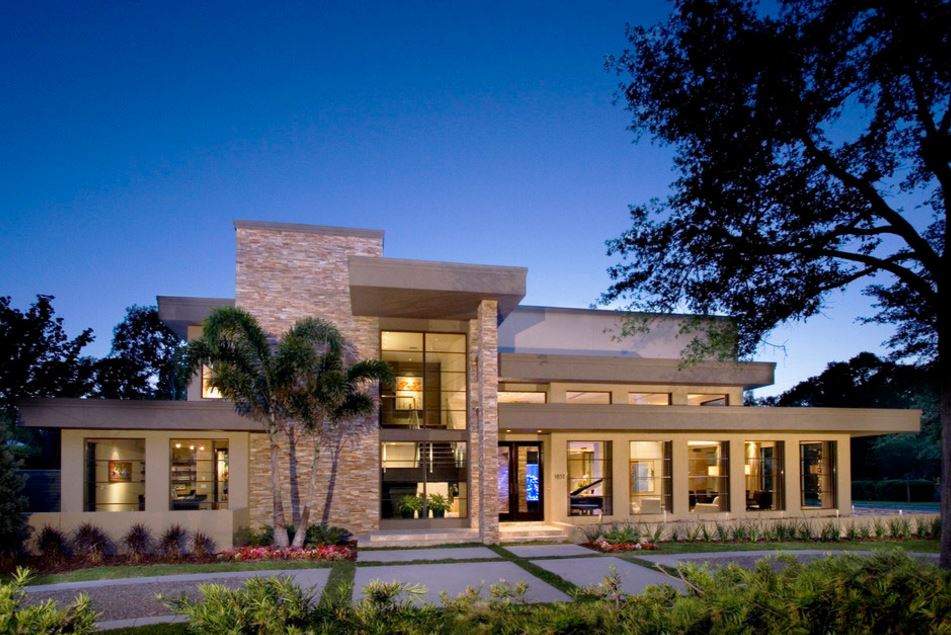 Welcome to your new home! Maybe it looks wonderful already. Or maybe you see some serious potential hidden beneath its faded facade. Either way, fixing up the exterior is a sure way to boost the curb appeal - and ultimately the value - of your house. Simply rolling on a fresh coat of paint can do wonders for its worth: Realtors have shown that the right colors can increase home value by as much as $10,000. Other upgrades, such as adding a front porch, require a bit more flexing of your DIY muscles. Here are 6 key exterior features to assess now, whether you're ready to tackle them right away or want to start planning for bigger improvements down the road.

1.) Punch up the windows.
Highlight these architectural elements by painting their trim with colors that set them off from the rest of the house. Shutters or flower boxes also do the trick.
2.) Dress up the yard.
Add color with ornamental grasses, flowers, decorative stones, and other landscaping materials; a good visual mix can even make small lots look larger. For easy maintenance, pt for native plants, which need less water and fertilizer.
3.) Tend to the roof.
The roof can make or break the look of a facade, and that's doubly so if there's a porch. Make sure yours is in tip-top shape by replacing weathered or missing shingles.
4.) Accentuate with paint.
Choose a color scheme that calls attention to key architectural details or unifies different siding materials.
5.) Pass the entrance exam.
Consider adding a portico or porch. Either will frame the front door, and a porch can add extra living space for a fraction of the cost of an insulated addition.
6.) Shape up the siding.
Check to see that shingles, clapboards, and masonry are in good condition. Spotless siding elps a house's details stand out, so patch or replace any area that's damaged or loose.
If owe can help you with any of your real estate needs Somerik Realty would be absolutely honored to see how we can help!

Give us a call today at 844-SOMERIK for a FREE, NO HASSLE, NO OBLIGATION Market Consultation!
We look forward to transforming your real estate goals from Possibility to Actuality.
Respectfully,
- Somerik Realty